Choosing the right motorcycle helmet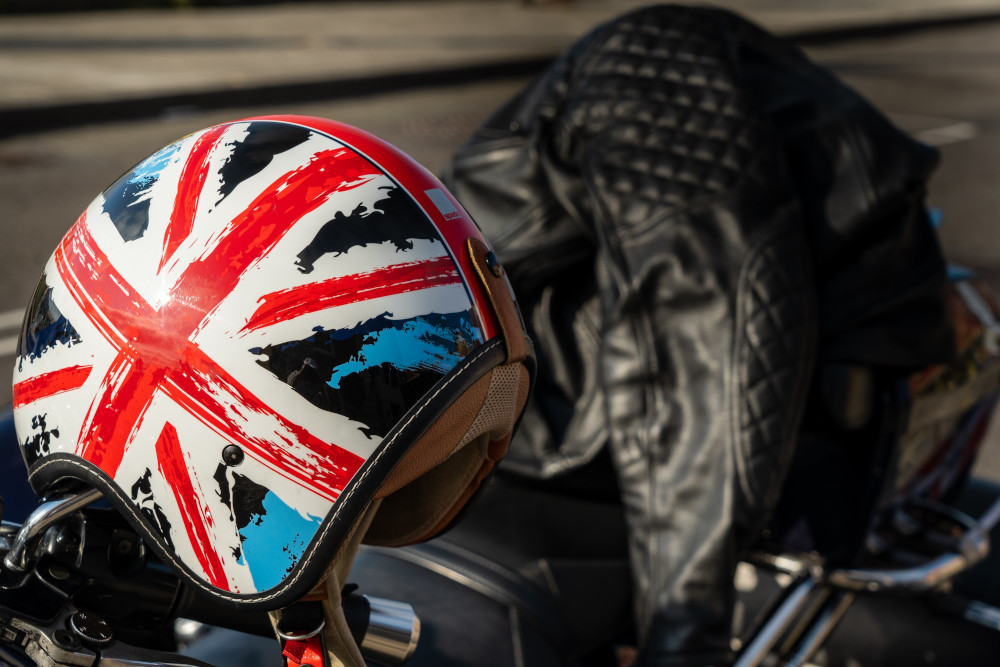 When choosing a new bike helmet, it can be a daunting experience with all the makes and models and different styles, half the time you may not even understand which style of helmet you actually want. We have put together a list of useful hints and tips to prepare yourself for buying a helmet and ensure you are getting one that is going to suit you in more ways than one.
The first thing to consider when looking for a new helmet is your head shape. There are 3 different types of head shapes which you will need to work out which you are. They are long oval, intermediate and round oval. By putting yourself in one of these categories you will maximise your chances of getting the correct fit. If you end up buying a size that does not fit you correctly you will cause pressure points on your head to react which can be very painful. When trying on your helmet, wear it for around 30-40 minutes to allow for any pressure points to react. This way you won't be disappointed when you take the helmet out on a ride and begin to feel pain.
Before you can even start looking at helmets, you need to know what size your head is. Many shops use size charts and particularly if you choose to buy one online this will be the only way to be certain you are ordering the right one. When measuring your head you should use a cloth styled tape measure and go from just above your eyebrows to the thickest point at the back of your head. Keep a record of this measurement and use this when you are shopping.
When trying helmets on, check the fit of them by seeing how much they move. A correctly fitted helmet will only move slightly with a small pull on your face and scalp. If it is too big it will fit loosely and move around when you shake your head. If too small the helmet will not sit on your head properly therefore will not be much use in the event of impact. To ensure a correct fit you can add cheek pads and liners to helmets should you find difficulty in finding one that fits.
Next you will need to consider which type of helmet to go for. Listed below are types you could go for:
Full face helmets: These offer the most protection as they cover any vulnerable areas from impact. They often have a visor which you are able to flip up or have down but the rest of the helmet is solid and not adjustable in any way.
Touring helmets: Have good balance with evenly distributed weight and they also have good sound muffling but only silence out relevant noises without muffling the important sounds. Ventilation on longer riders is particularly important especially in hot weather. Keep yourself cool, fresh and comfortable.
Modular motorcycle helmets: These have a chin bar that can be flipped up above the helmet along with the visor giving the ability to either ride with half a face out or a full face.
Dual sport motorcycle helmets: These are a cross between a street and a dirt helmet. Incorporating off road styling with the sleek aerodynamic style of a race track helmet.
Hi-Viz motorcycle helmets: These are becoming ever more increasingly popular down to the fact that riders want to be seen more clearly. Orange and yellow colours are much more attention grabbing and increase your chances of being seen quicker when it matters most.
Overall, when deciding on a helmet, you should ensure you consider the riding position you are in the majority of the time, the length of time you ride for at any one time and what weather conditions you tend to ride in. You should consider investing more money in your helmet if you spend a lot of your time riding, particularly if you ride in all weathers. Have a good think about whether you want your helmet to include any optional extras such as sunshade, wind reduction aids and even communication devices such as Bluetooth. Once you have thought about all these factors you should be able to narrow down which helmet you require very quickly.
The next thing you need to look at is the safety ratings as you need to ensure that your helmet meets all the current regulations. It's quite simple to say that if you crash, however serious or minor a crash, you should replace your helmet without question. Although there may be no damage visible, the linings may be damaged and therefore will not offer the support you need. Ensure you dress for the crash, not the ride. Follow this and you will thank yourself later.
Your helmet should be ECE 22.02 regulated. This stands for The U.N. Economic Commission for Europe. These set the standard level of protection for helmets in Europe so ensure your helmet meets this standard. You can check this on the Sharp Safety Scheme website.
The next thing you need to look into is the price. Work out roughly how much you are willing to spend and what you have budgeted for. Although you may want to save money where possible it is highly recommended that you buy a helmet from new and not second hand. The reason for this being that you don't know what damage a helmet has been through when you buy it second hand.